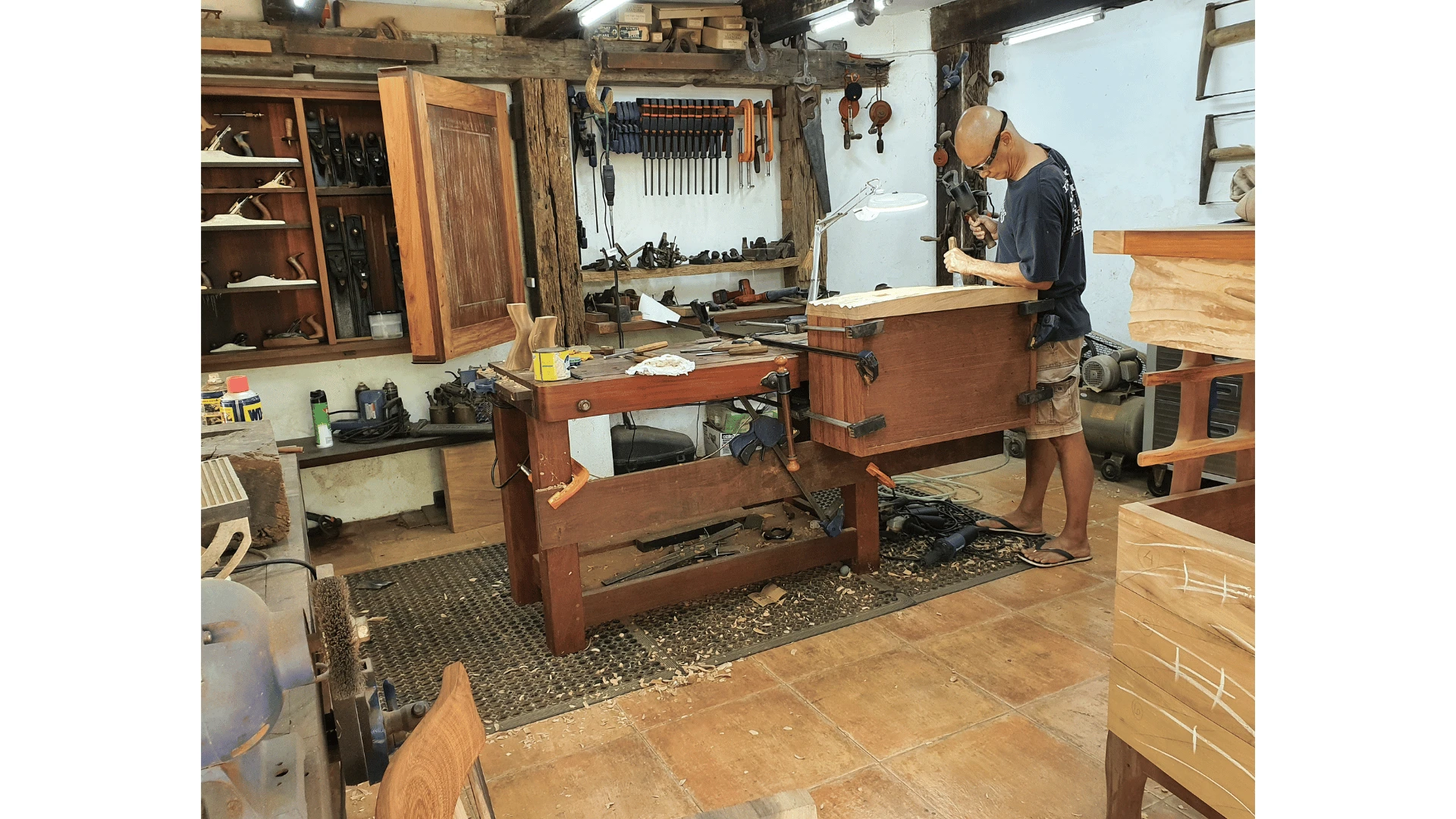 Maker Portrait: Benji Reyes
01-Jan-2021
Benji Reyes took on woodworking as his artistic vocation around 40 years ago, and has been a pivotal figure in the Philippine woodworking community ever since.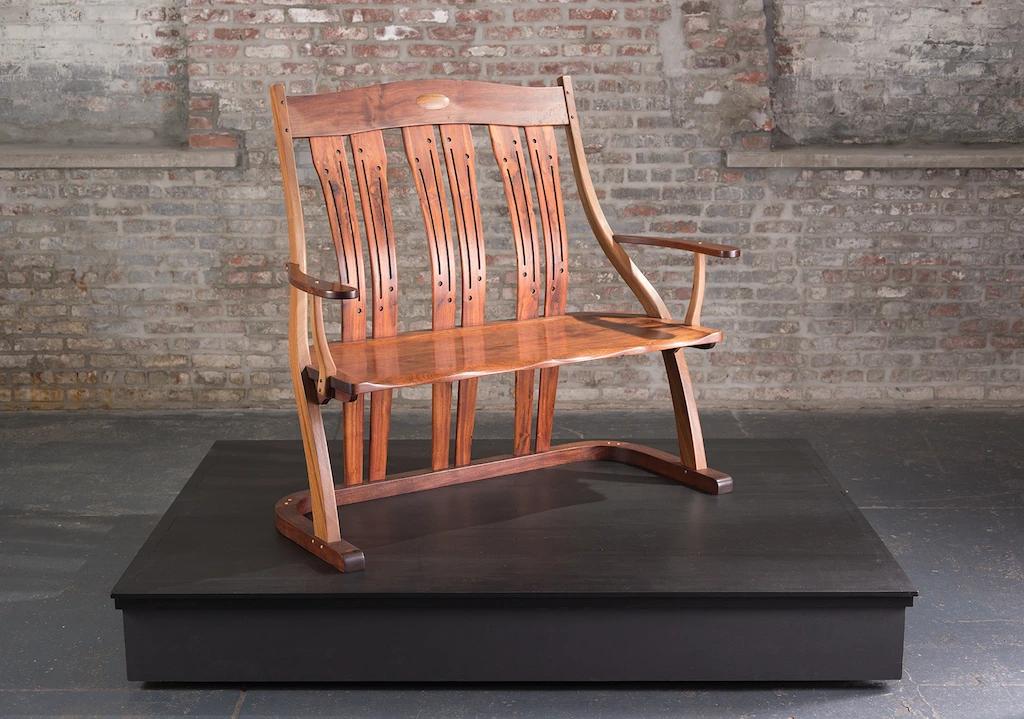 "As I first manipulated my hand tools over a salvaged antiquated post, I soon realized that its density, quality, and finish were superior to new wood."
Through his constant fascination with reclaimed wood, Benji integrates innovation into furniture-making. He challenges traditional approaches to carpentry, engaging techniques such as avoiding use of nails to fasten pieces of wood together.
Benji Reyes' studio is located in Antipolo, The Philippines.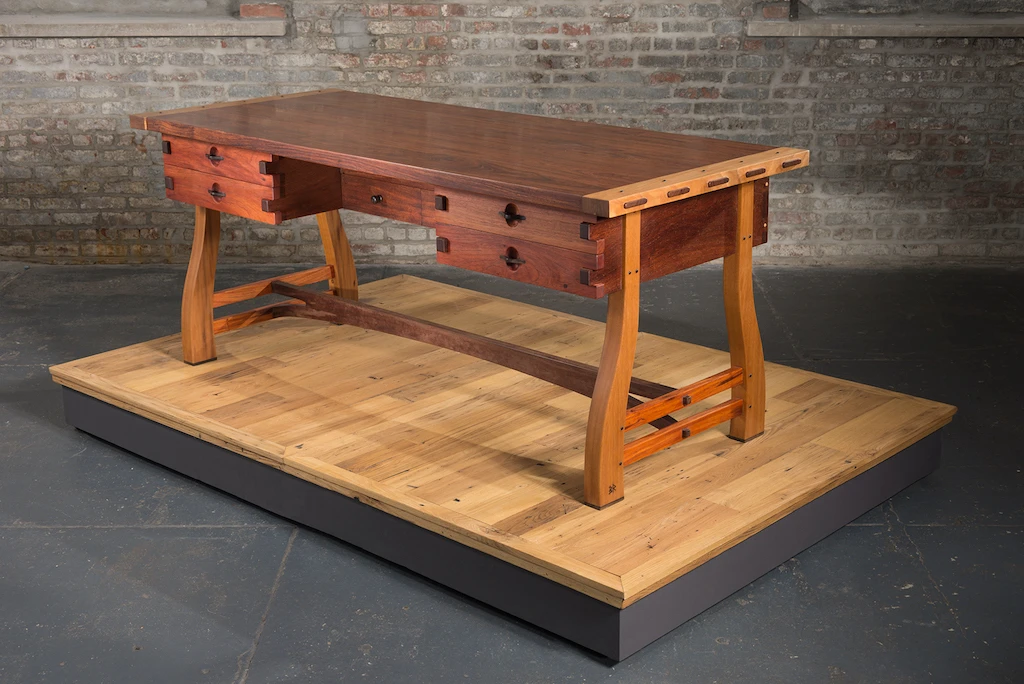 "I've learned, through experience, that design and shop work are futile without the knowledge of materials."
Originally: Salvaged hardwoods from old bridges, barges, and houses slated for demolition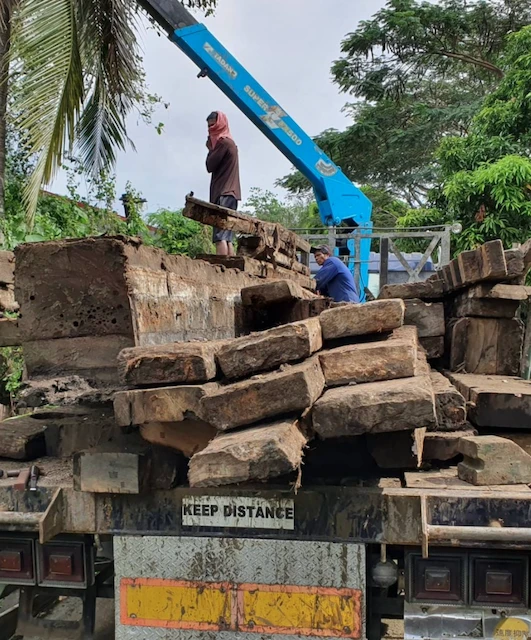 As demand for wood increased in the Philippines, so did logging activity. Watching the forests disappear in the hills surrounding his community, Benji began to feel guilty. This led him to responsibly-sourced reclaimed wood.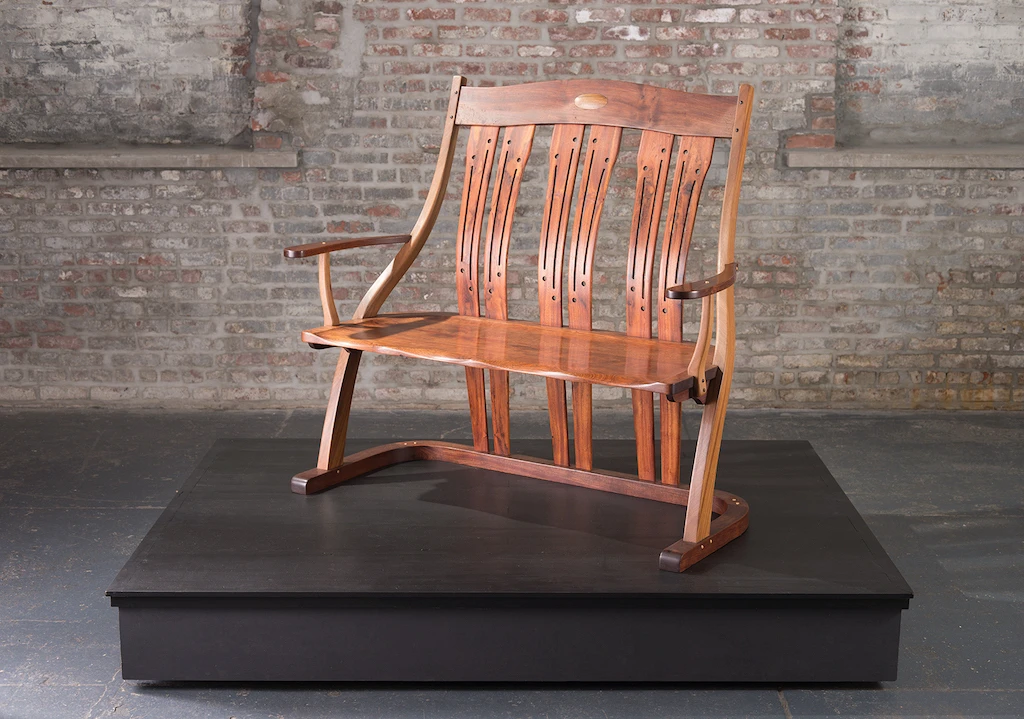 Benji now crafts all of his furniture pieces from reclaimed hardwoods. Through his fascination with and understanding of this material, Benji aims to integrate 'functionality with innovation.'