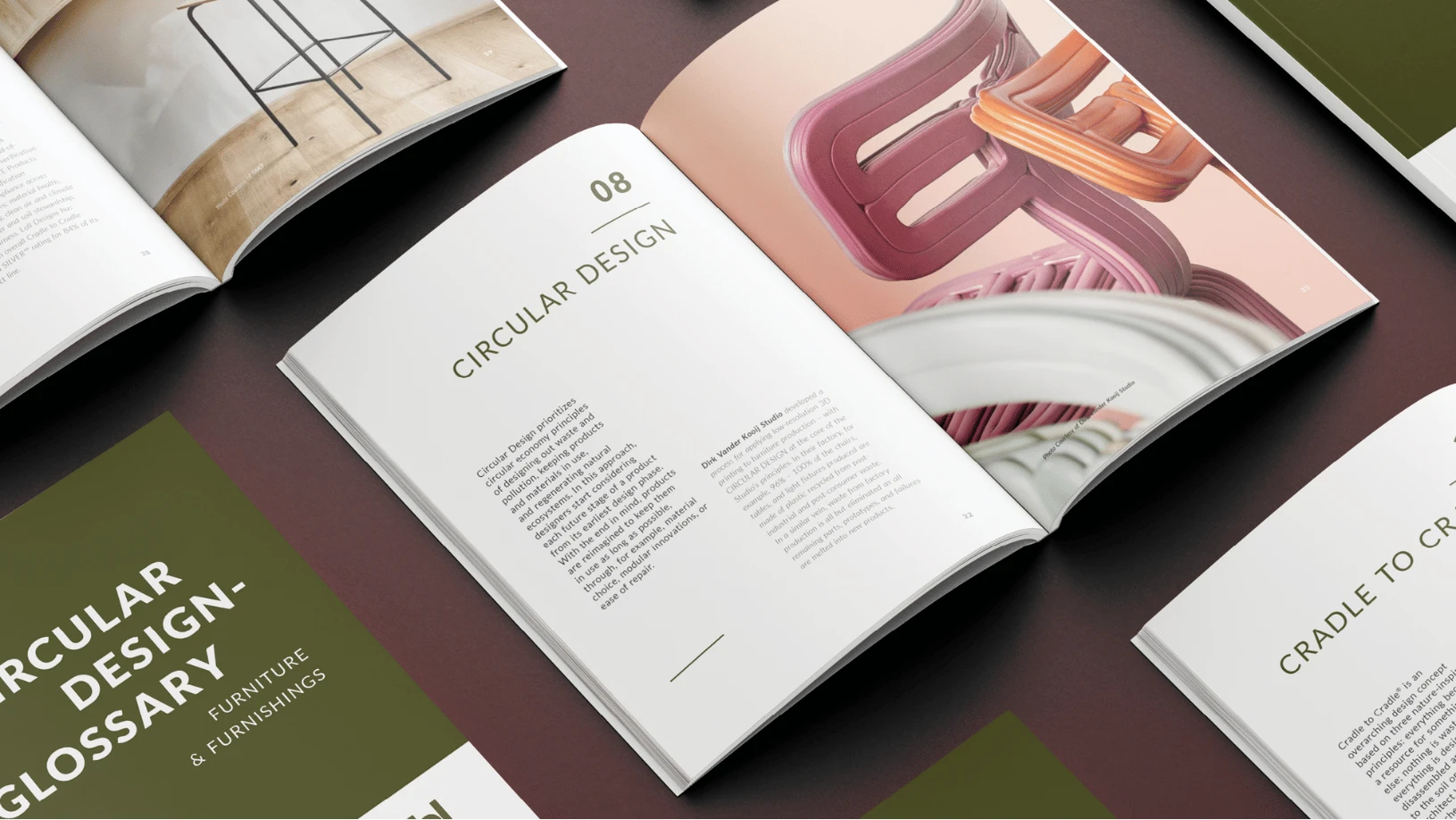 Circular Design Glossary
A key component of a 'circular future' is shared language.
What does 'close the loop' really mean?
What are 'embedded impacts'?
How does 'biodesign' differ from 'biomimicry'?

This action-guide is focused on furniture & furnishings, and is designed to turn circular concepts into accessible practices.
download
the glossary
download
the glossary
Featuring 40+ tangible, inspiring circular-design concepts, this action-guide aims to provide inspiration and concrete applications for practitioners in the furniture & furnishings industry.

Created in collaboration with the Sustainable Furnishings Council and SOMA Studio Milano, the glossary illustrates real-life solutions to today's problematic, linear 'take-make-waste' way of living.
preview
glossary terms
preview
glossary terms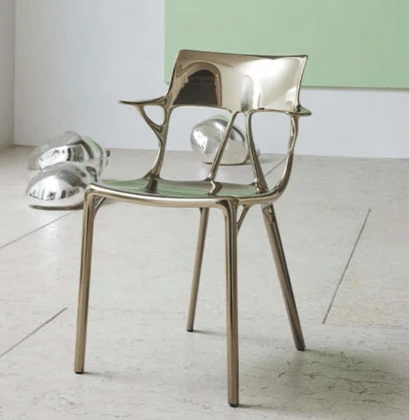 Dematerialization is a strategy for creating products and services with the minimum possible usage of new physical material -- by using approaches such as reducing use of extracted materials or shifting our focus from 'products' to 'services'.
Dematerialization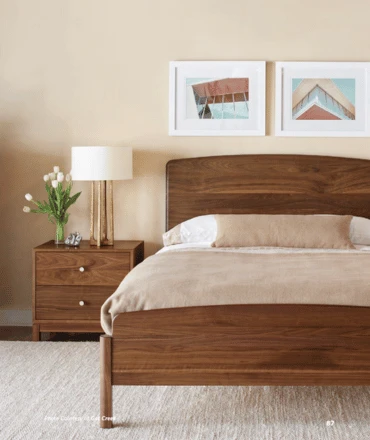 Traceability allows the tracking of the movement of a material along the supply chain – providing a window of accountability into environmental sustainability practices, labor conditions, manufacturing facilities, and other factors.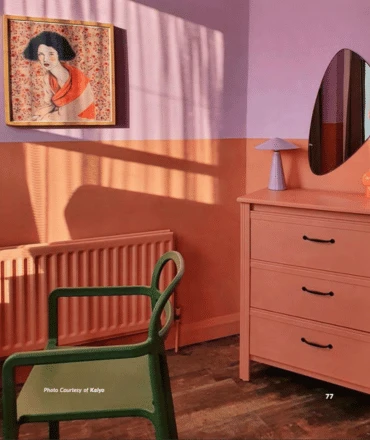 Reuse refers to repeatedly using products and materials for their intended purpose, with modifications limited to steps such as cleaning and other minor adjustments.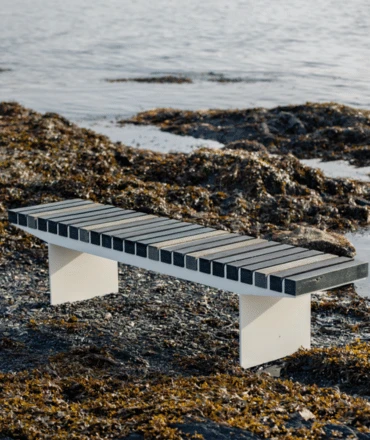 Just Transition implies that, while shifting from an extractive to a regenerative economy, people most affected by climate transition be compensated for losses and closely involved in developing policy solutions.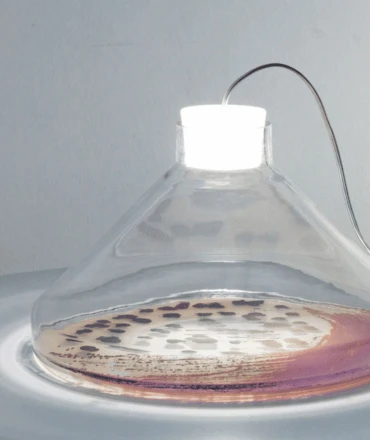 Biodesign is the practice of designing with biology by incorporating living organisms or ecosystems as essential components, thus enhancing the function of the finished work.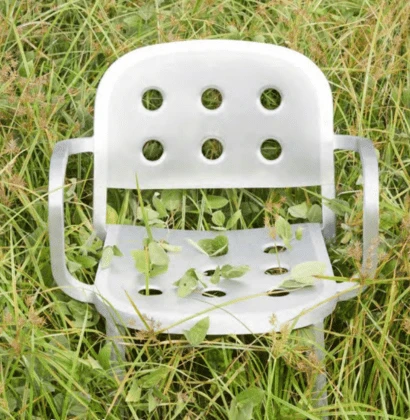 Ecological Footprint compares, on one hand, the rate at which we consume natural resources and generate waste and greenhouse gasses (GHG) with, on the other hand, nature's speed in absorbing waste, sequestering GHG, and producing new natural resources.
Ecological Footprint