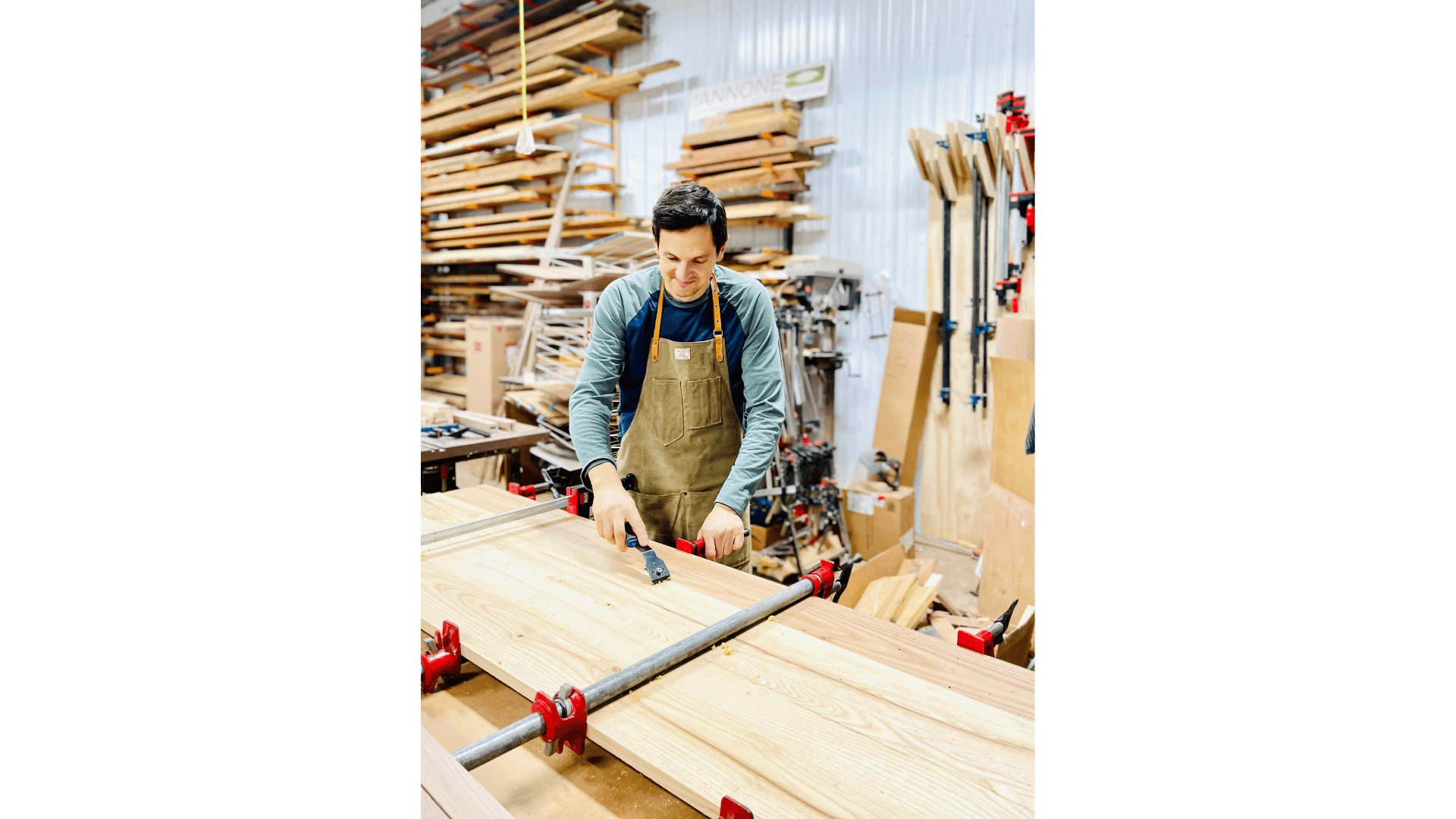 Maker Portrait: Iannone Design
01-Jan-2021
Michael Iannone has been designing and building furniture for over 19 years. He specializes in high quality modern furniture with a strong focus on original design and the use of sustainable materials.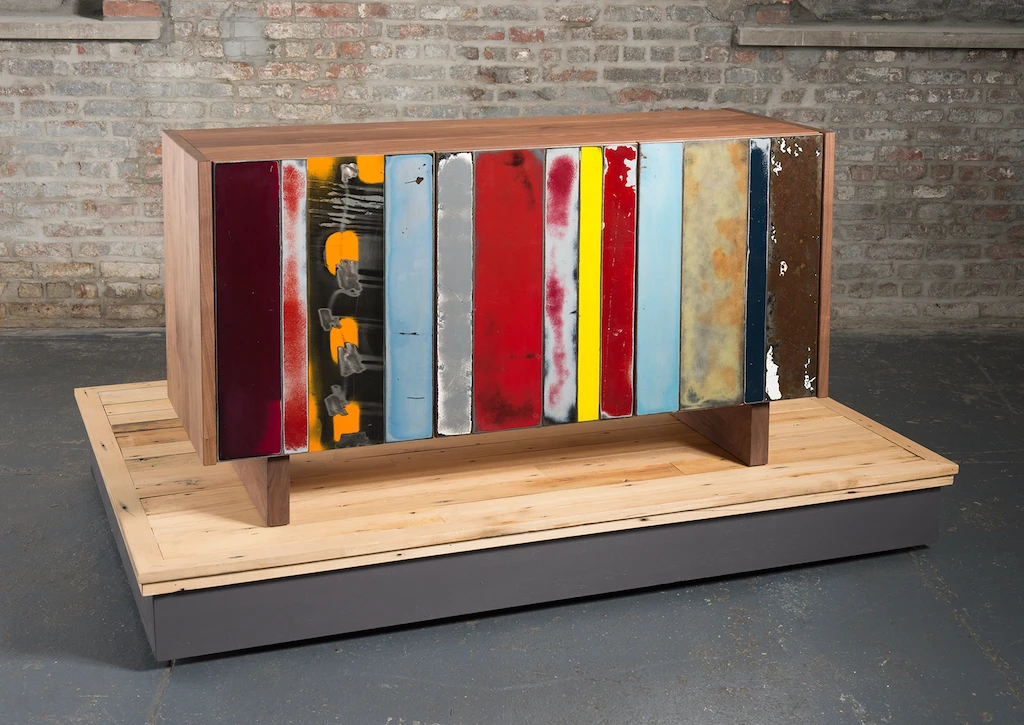 "It's great to see wood reclaimed from places and things I would have never even thought about. I really enjoy seeing where the wood originates and the uniqueness that comes with that..."
Iannone Design mixes sustainable materials with uncluttered, mid-century lines and nature-inspired graphics. The firm wasn't founded on sustainability, but after a few years watching "eco-friendly pieces" attract greater sales, Iannone made it core to his mission. "A lot of sustainable materials are really beautiful," says Iannone, "like reclaimed wood, kirei [pressed boards made from stalks of sorghum] and bamboo plywood. Beauty is a big factor, too."
Iannone Design is located in Elmer, New Jersey (USA).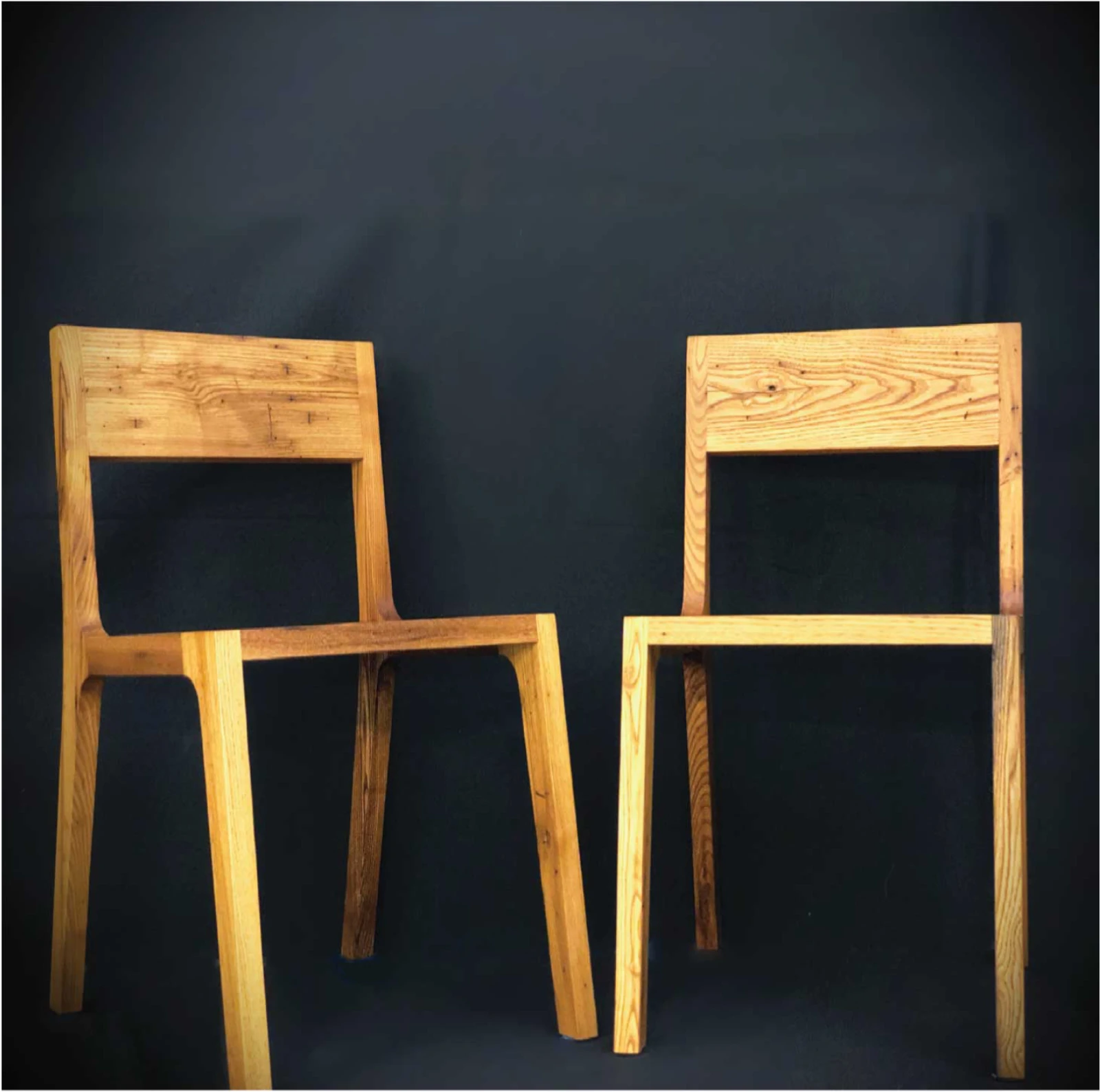 "The most eco-friendly, sustainable thing I can do is create something timeless. I hope my furniture will be passed down from generation to generation."
Originally: Reclaimed wood and salvaged metal from junkyard cars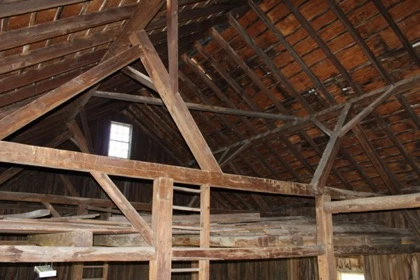 Among a range of materials, Michael works with reclaimed wood -- such as Chestnut beams from an old barn or salvaged White Oak boards from a raceway destroyed by a fire.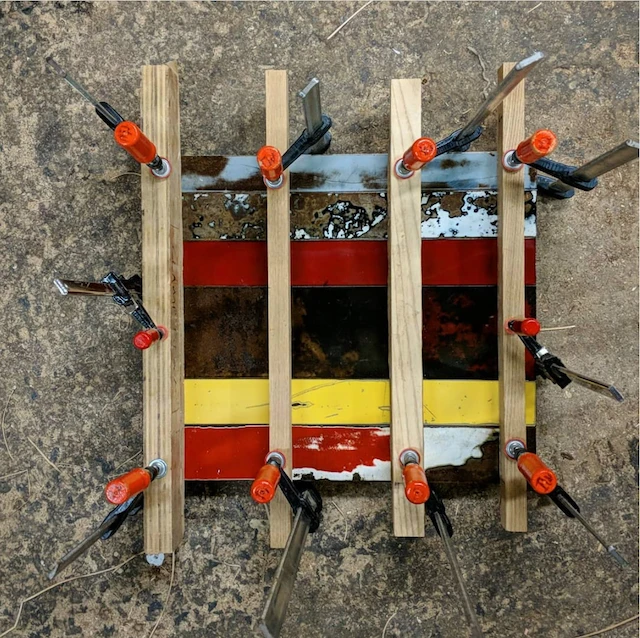 Michael builds the colorful Rewreck Sideboard, pictured here, in collaboration with the Weld House (Phoenix, Arizona), which supplies the junkyard auto metal.