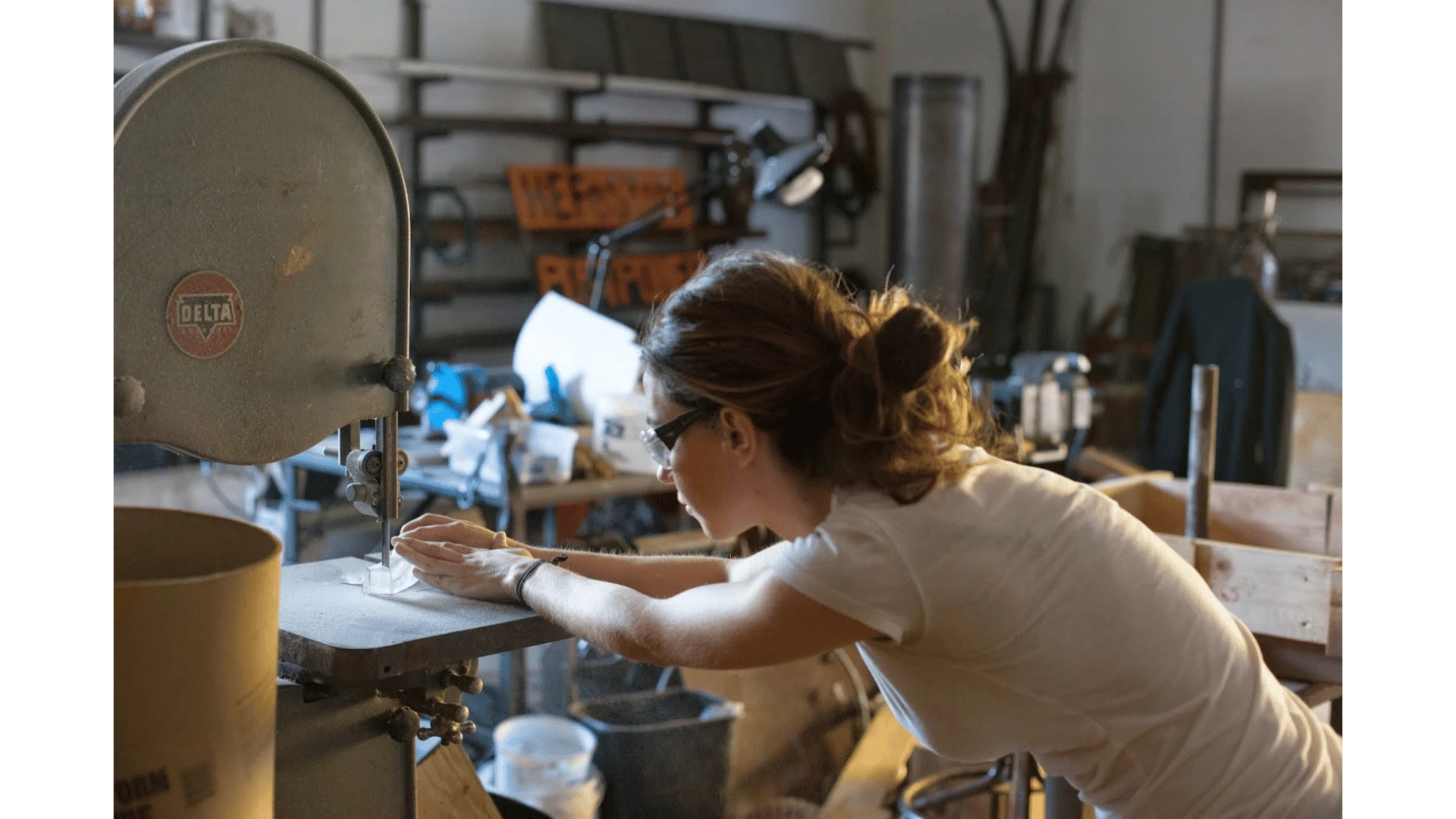 Maker Portrait Kim Markel
01-Jan-2021
Kim Markel is driven by the curiosity and desire to create captivating objects through reimagining materials and furniture-making processes. Kim is influenced by "things that harbored magic as a child -- like jelly shoes and lollipops at the bank."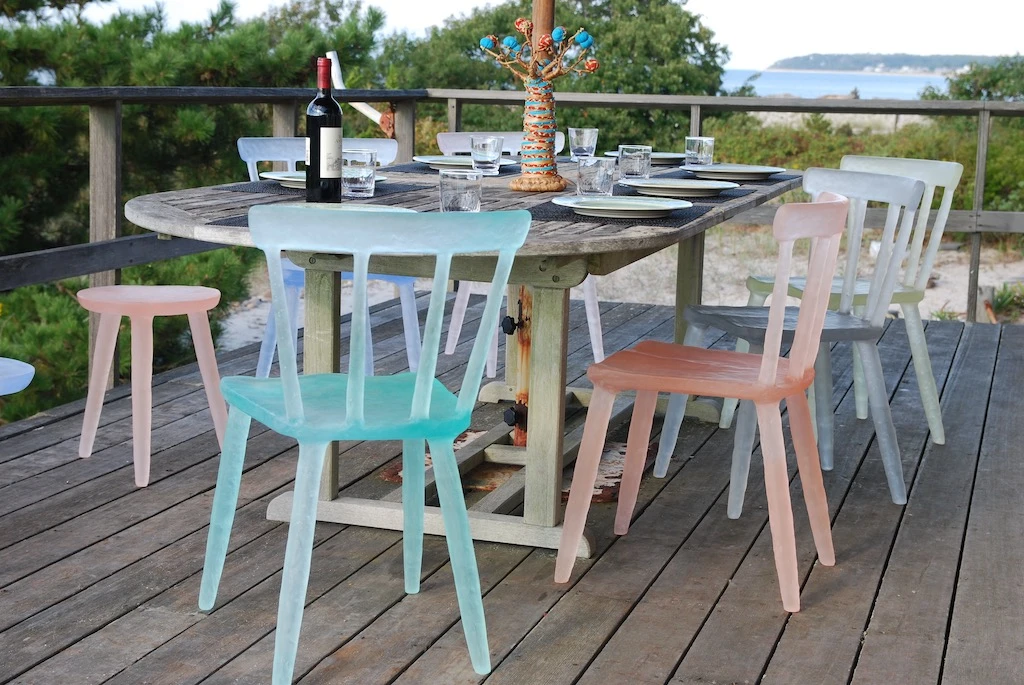 "Old plastics are really attractive to me -- with beautiful qualities such as translucency, color, and durability. I feel I can help this discarded material transcend itself, and not just look and feel like old plastic."
"I spent about a year looking for recycled material with certain properties," explains Markel. "I wanted a certain refractive index for clarity, high density and good stability. My mix includes ground transition lenses — the eyeglass lenses that darken in sunlight — that appear like iridescent sparks and change colors when in direct sunlight, even after being processed."
Kim Markel's studio is located in the Hudson Valley, New York (USA).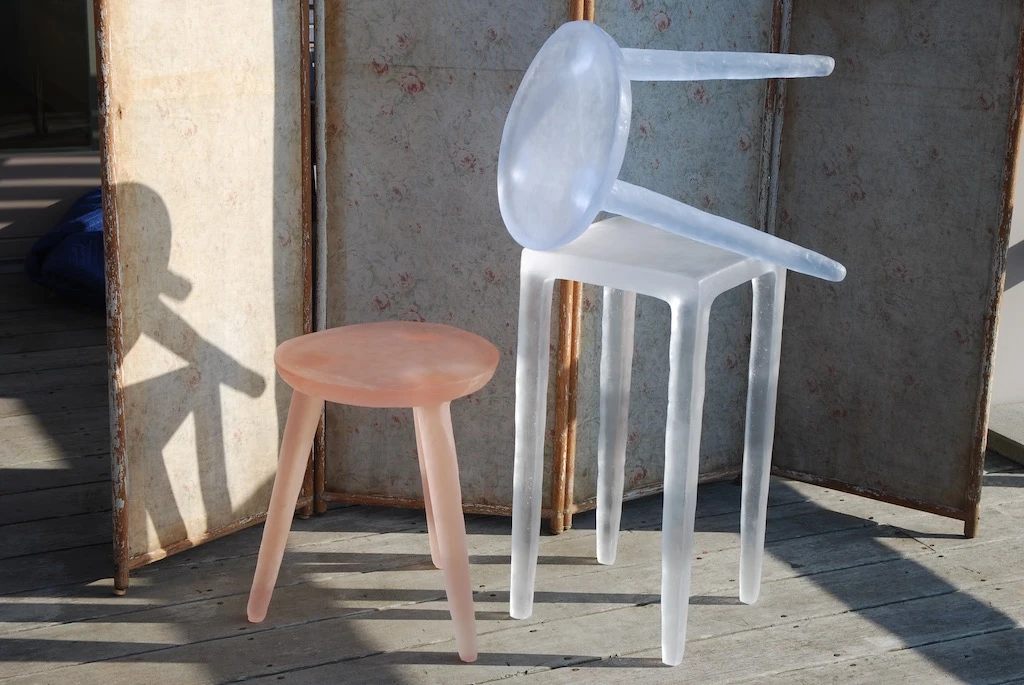 A nostalgic way of thinking meets a modern way of working, paving the way for a brighter – or at least faintly glowing – future!"
Originally: Recycled plastic from discarded lunch trays and defective eyeglass lenses, rendering them unusable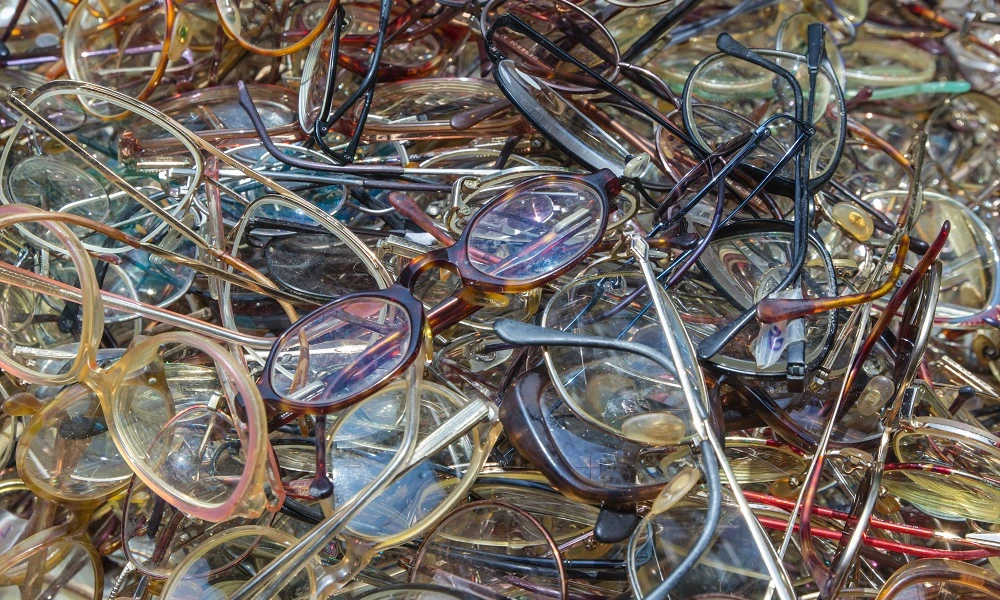 Kim uses a variety of materials across her work. Her Glow Collection, featured here, is crafted entirely out of recycled plastic waste -- repurposed to create translucent, popsicle-hued furniture.
"I love to help this material transcend itself," notes Markel, "and not just look and feel like old plastic."