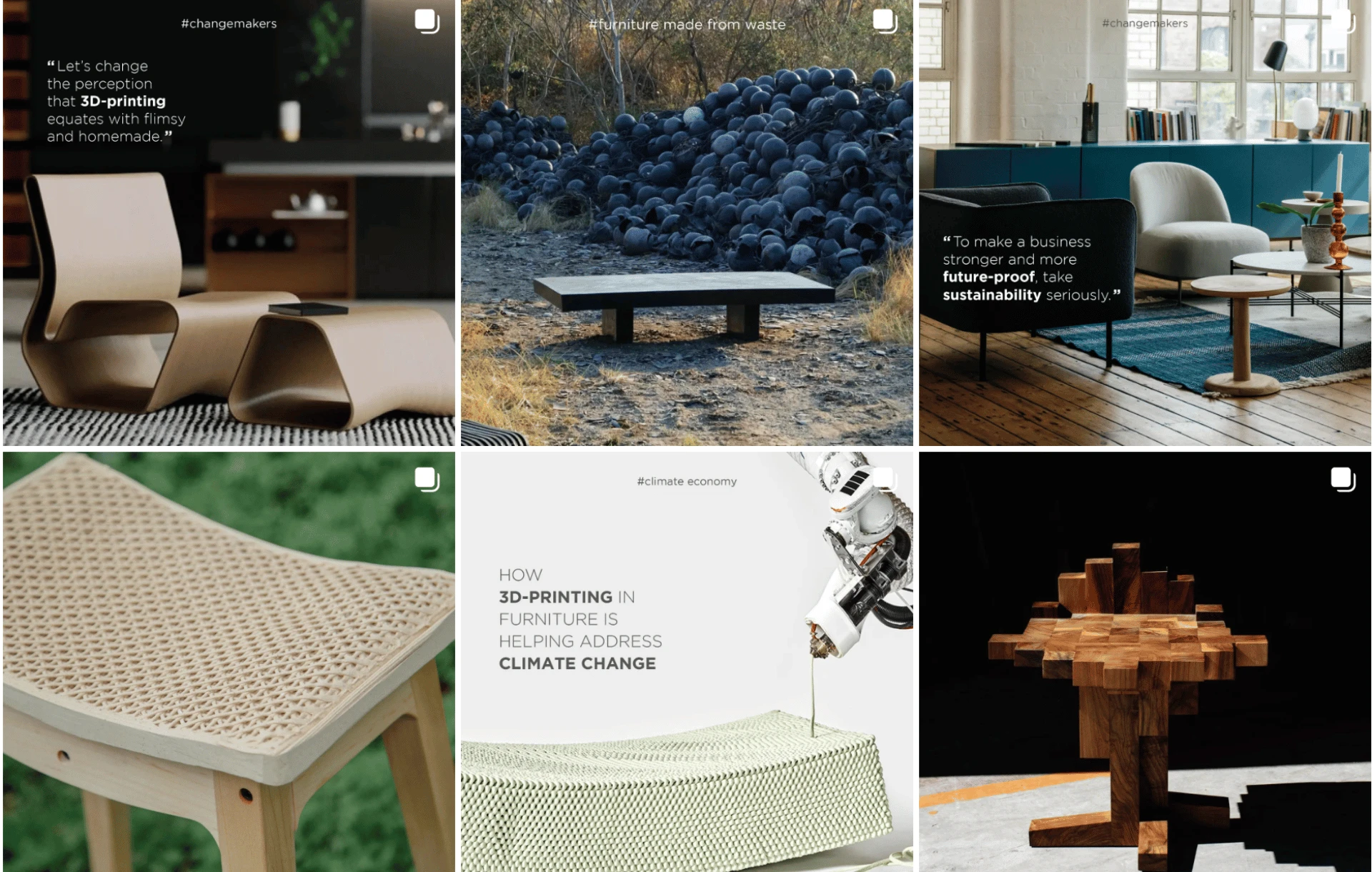 transforming furniture
watch our
latest webinar
watch our
latest webinar
circular design glossary
furniture & furnishings
circular design glossary
furniture & furnishings
When creating change, there's a lot of power in shared language - understanding what we're saying to one another!

The Circular Design Glossary provides 40+ tangible, inspiring applications – from sofas to tables to lighting – that illustrate real-life solutions to today's problematic linear 'take-make-waste' way of living.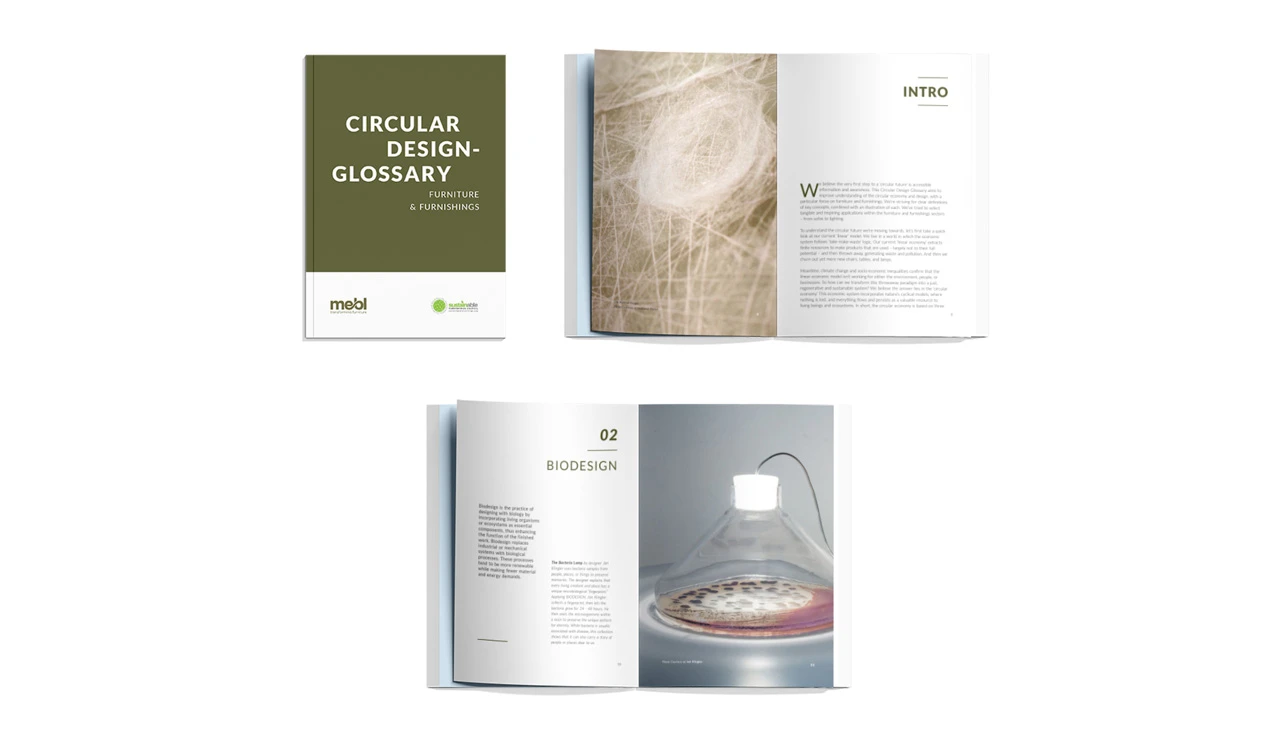 featured
our interview with Vestre
featured
our interview with Vestre
In summer 2022, mebl's Mona Chun visited Vestre – a Norwegian manufacturer of urban furniture – to speak with Øyvind Bjørnstad, the company's Chief Sustainability Officer about The Plus, their environmentally friendly furniture factory.
"... we used to value quality and fixing things, using them until they were completely broken ... prioritizing the reduction of total resources used."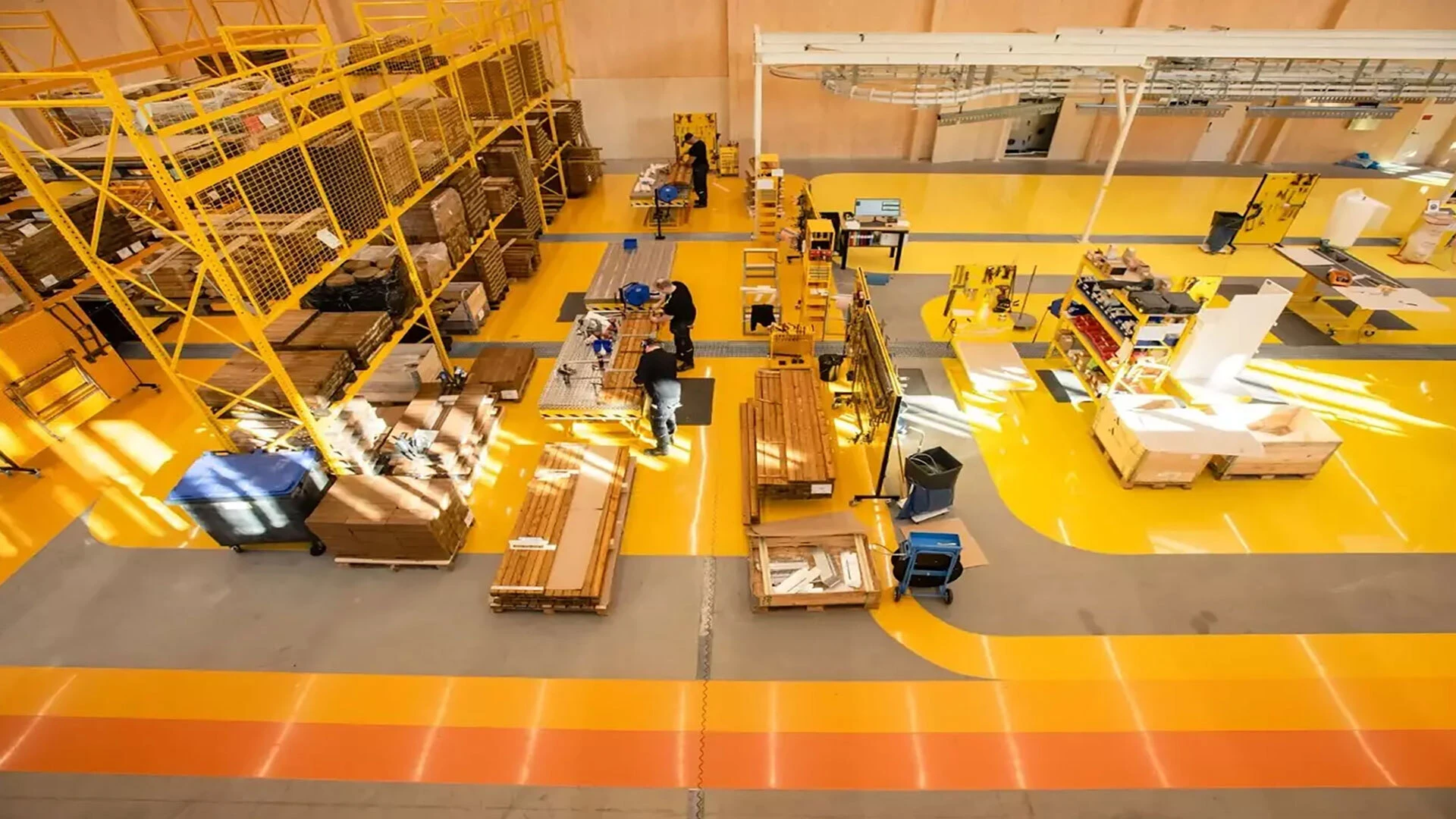 "… to showcase that industry can be clean, inviting and accessible – AND (operate) an extremely efficient factory."
spotlight
media & more
spotlight
media & more
"The very first step to a 'circular future' is accessible information and awareness."
watch
our webinars
watch
our webinars
BUSINESS & STRATEGY / theme 1 of 4
BUSINESS & STRATEGY / theme 1 of 4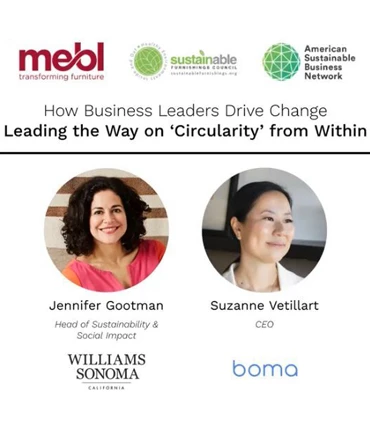 What strategies do leaders use to push their companies toward greater 'circularity' in corporate practices.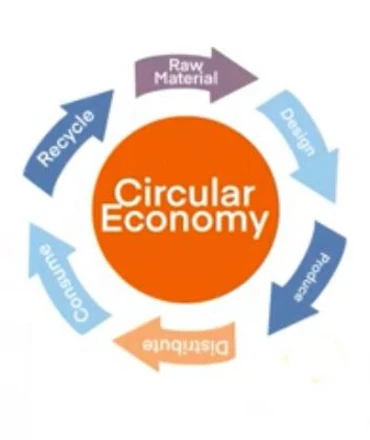 Explore initiatives that are reimagining how we approach material and human resources.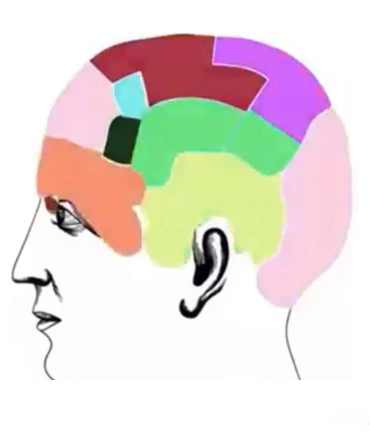 Ways to reduce/redirect waste and champion healthy, sustainable interiors.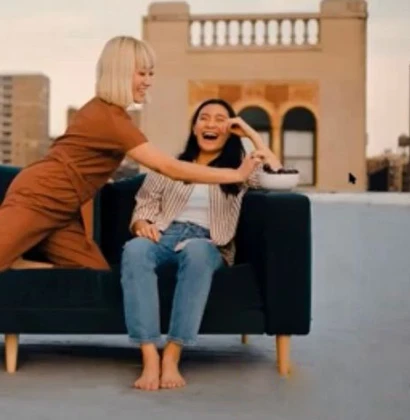 Alongside great design, this new generation of furniture-maker prioritizes reduced waste, healthier materials, ease-of-repair, transportability, affordability, long product life and other key sustainability practices.
Cool Furniture, Happier Planet, Smart Business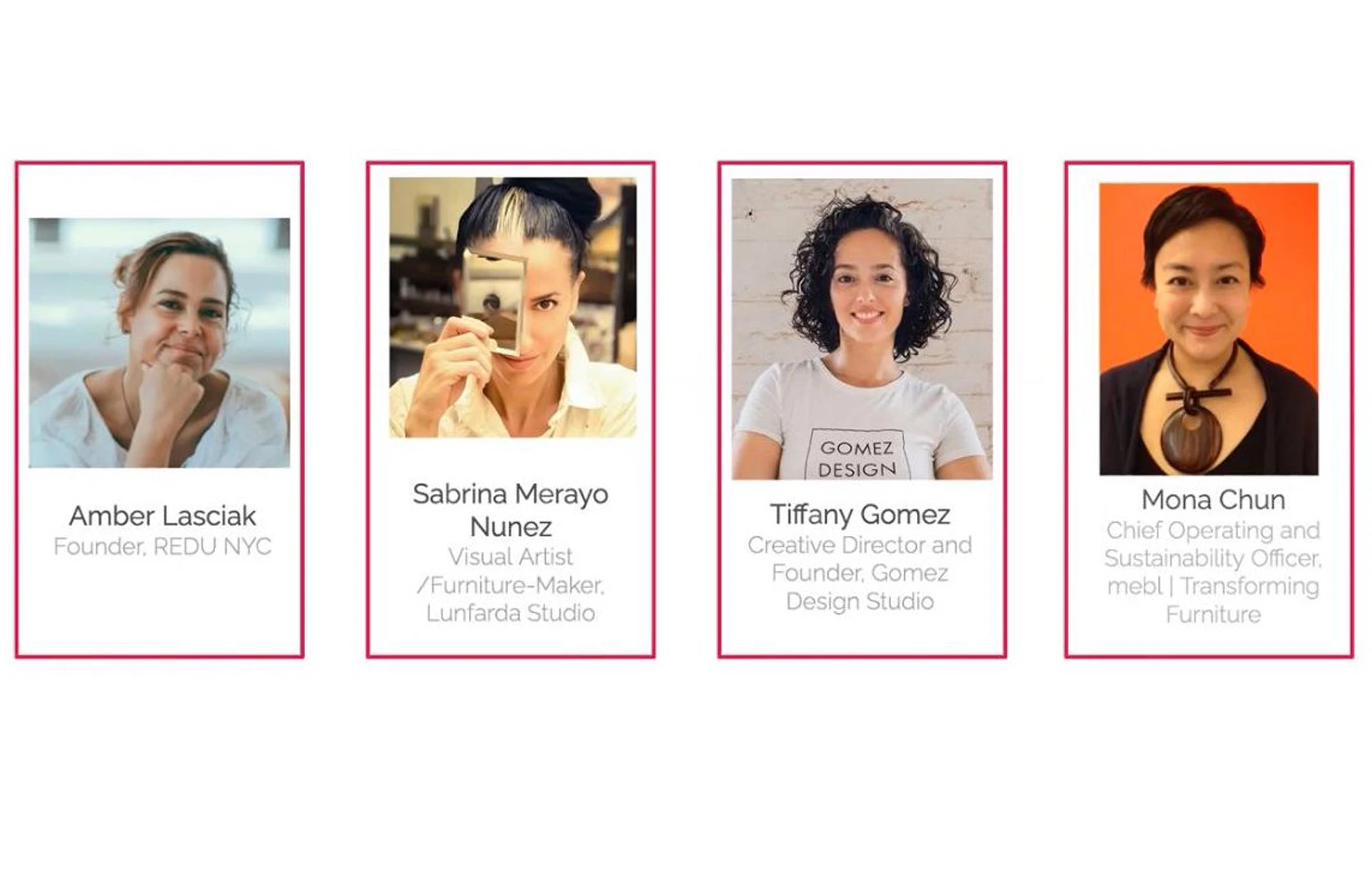 THE FUTURE IS FEMALE, SUSTAINABLE, & INCLUSIVE

This webinar features a trio of virtual tours inside the studios of female artisans/furniture-makers who are each helping to redefine the craft of furniture — centering sustainability and community along with great design.

With Amber Lasciak of REDU NYC, Sabrina Merayo Nuñez of Lunfarda Studio and Tiffany Gomez of Gomez Design Studio.
furniture-maker
portraits
furniture-maker
portraits
Highlighting the artisanry of a handful of the many talented furniture-makers who reimagine otherwise-to-be-discarded materials into beautiful high quality furniture.
Benji Reyes took on woodworking as his artistic vocation around 40 years ago, and ever since has been a pivotal figure in the Philippine woodworking community. Through his fascination with reclaimed wood, Benji integrates innovation into furniture-making.
Benji Reyes, The Philippines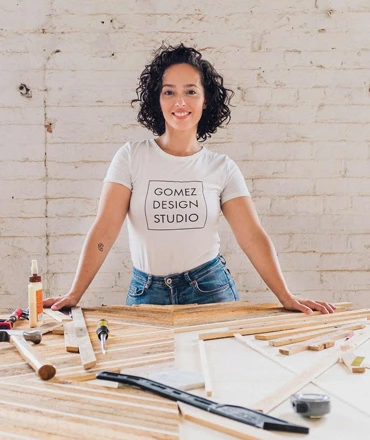 Tiffany Gomez aims to challenge our relationship with the material world, using design as a means to build more sustainable communities.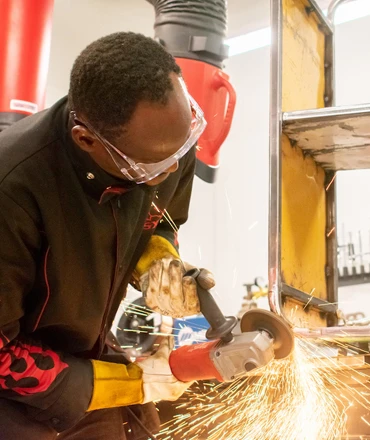 Hamed Ouattara is committed to expanding local, creative reuse, especially of salvaged metal barrels. Each is thoroughly cleansed and sanitized before welding.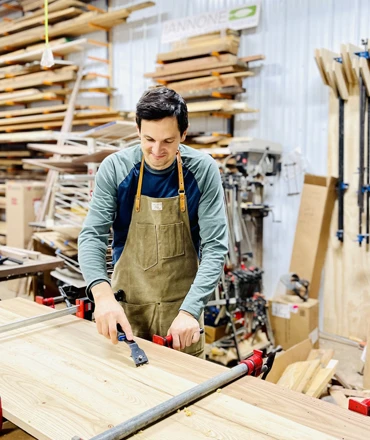 Michael Iannone specializes in high quality modern furniture, with a strong focus on original design and the use of sustainable materials.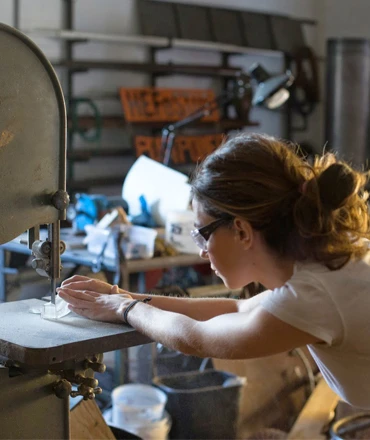 Kim Markel is driven by curiosity and the desire to create captivating objects by reimagining materials and furniture-making.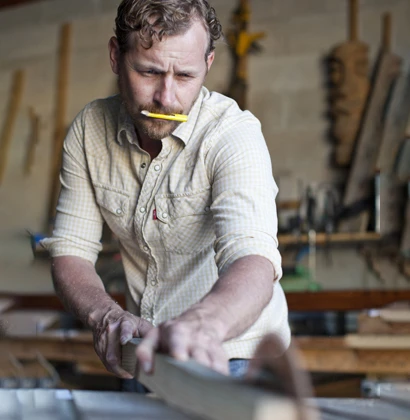 Capers Landrum Cauthen is a native Charlestonian and craftsman. He has spent a lifetime watching the destruction of old buildings and memories within Charleston County. Capers now dedicates himself to reclaiming the very wood that makes up the area's history.
Landrum Tables, USA