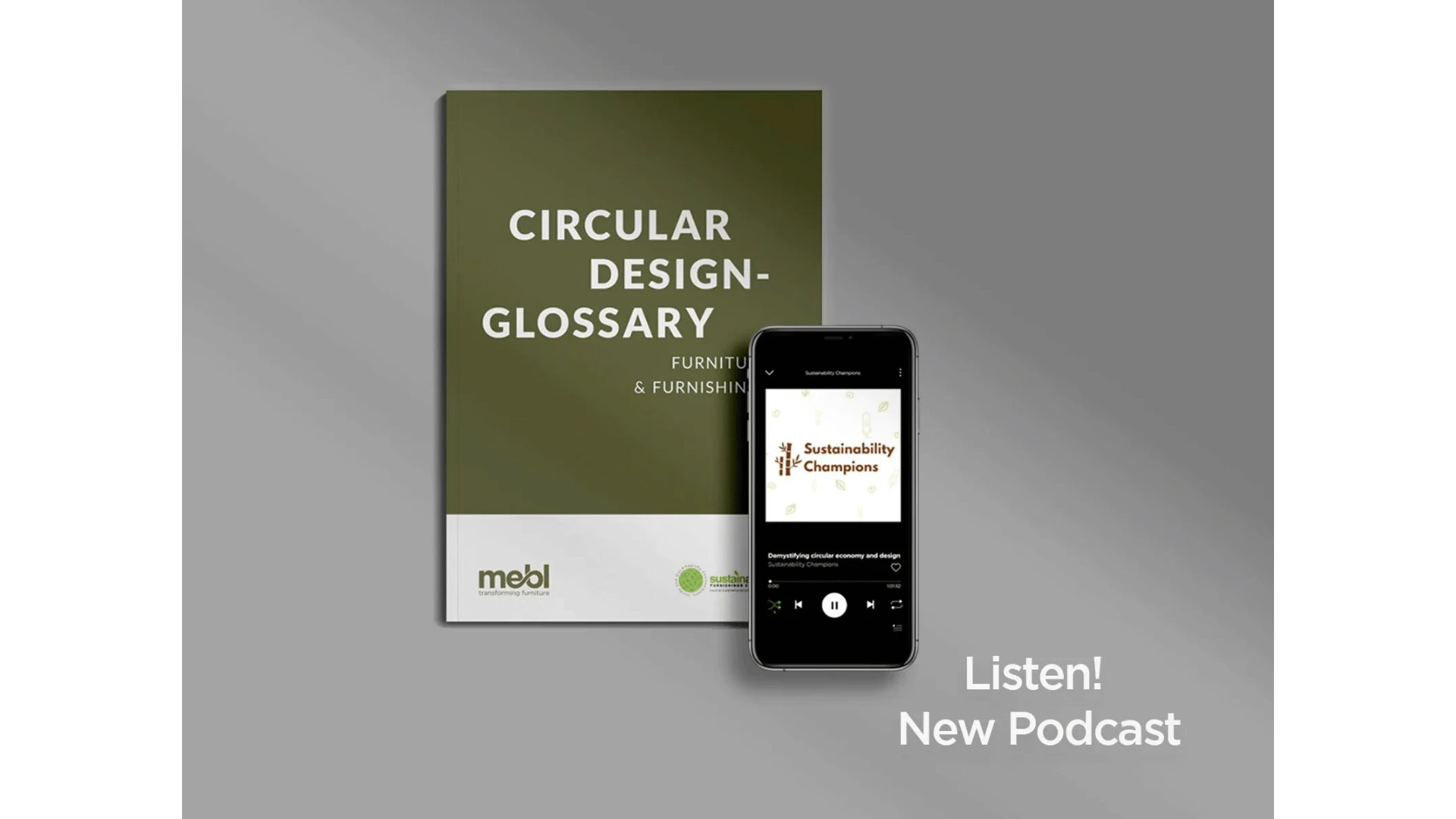 "This spark, that tool, we're just getting started"
04-Dec-2022
Listen / Watch: Our new podcast with Sustainability Champions
We were thrilled to be invited onto the Sustainability Champions podcast! Diving into our CIRCULAR DESIGN GLOSSARY: Furniture & Furnishings, the podcast explored new – and sometimes age-old – sustainable approaches to designing, building and sourcing furniture.
Champions' host Daniel Hartz sat down with mebl's founder/ceo Michael Hirschhorn and Sustainable Furnishings Council's executive director, Scarlette Tapp, to explore meeting the needs of the present without compromising possibilities for future generations.
They had fun talking about everything from "crusty uncles" to thinking differently about home upon becoming a parent – to gaining inspiration from young climate activists. Sustainability Champions podcasts showcase remarkable interventions to help protect and heal the planet. Our episode focuses on circularity in furniture.
Listen
on
Spotify
, listen/watch on
YouTube
or
here
.